Domu Scenes and Shots
Noodle Making
+Using the machine
+Slow motion shots of the particles (wheat, etc)
+Hands mixing elements
+Faces of the noodle maker

Plated Dish Shots
- Overhead shots of dinner/brunch dishes -Ramen, Wings, peppers, Bao, etc.
- Show the human element of dishes being put together/finished/dropping in ingredients. (See below)
- Shot of noodles on a board (See Below)
- Shots of food w/ Drinks in the background (Set up like below) Having a cocktail in the background is perfect)
- Shots of food w/ Bar and people sitting in the background.
Food Prep
+Overhead/front facing shots of plates being made
Shots of the final elements being assembled (pouring liquids, garnish, stirring, smiling)
+Plates being handed off/delivered to tables. (I'd love some long exposure shots like below in the Kitchen/dining room/bar areas. Thats SUPER easy to do.
+Team interactions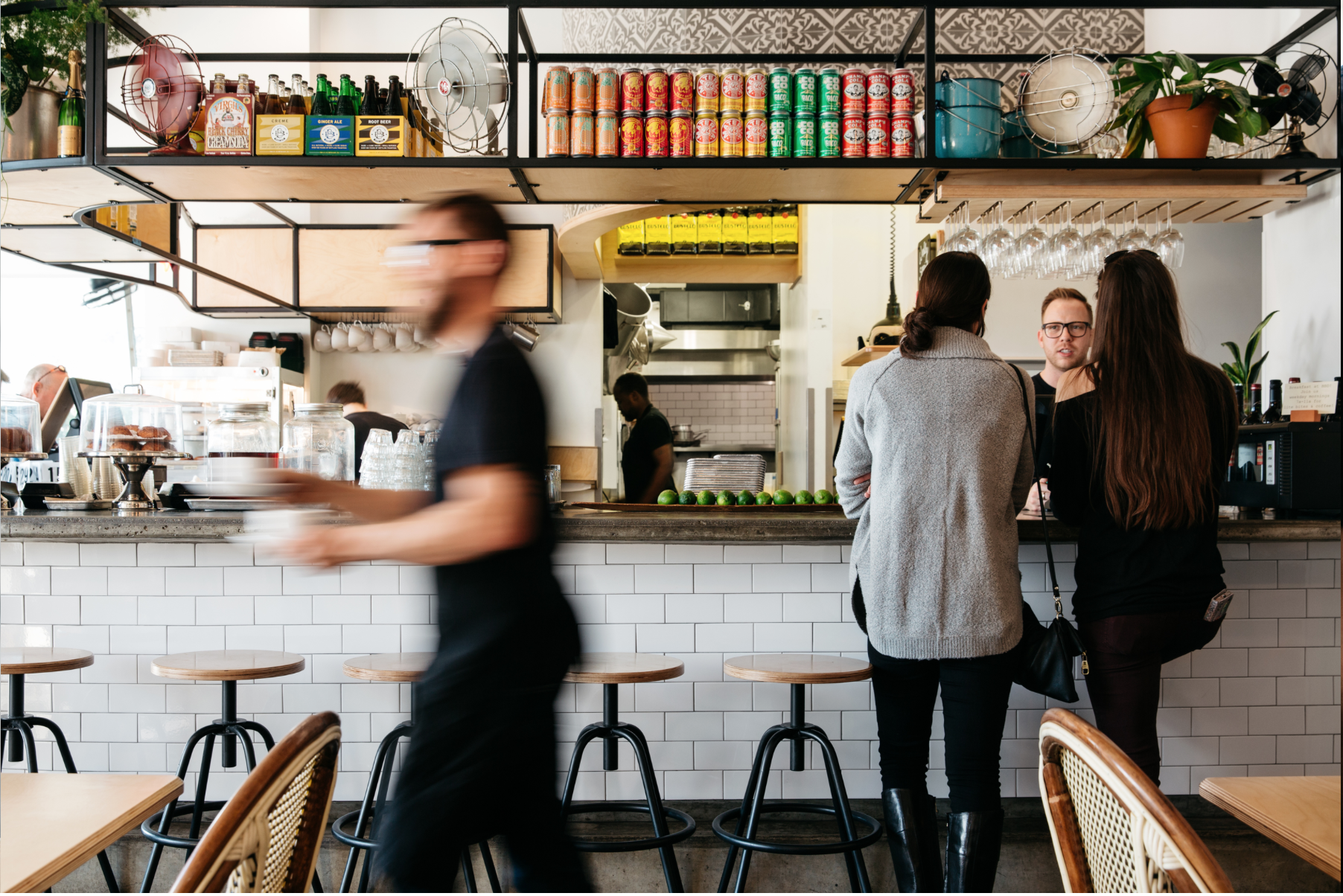 The Bar
+Drinks being made - I'd like to get a variety of drinks. - Will go for the lively/most vibrant ones.
- Up close shots of drinks on bar and at table
- Wider lifestyle shots of bartenders making drinks
- People mingling at the bar/at tables over drinks
- Wide shot of the bar room empty and filled
- Up close shots of bottle selection
- Brunch cocktails - Boba Mimosas, Japanese Whiskey/Champagne Cocktails
- Ice cream being served and enjoyed
- Up close shots of ingredient- see below
Dinner Service
+Plate being delivered from the server in the kitchen to the table
+The group with one person talking, some laughing and some eating - all smiles
+Detail shots of the food at the table - untouched w/ people sitting around.

- Long exposure of photos of dinner service during dining
Details to highlight
-Mural on the wall
-Table/ bar details
-Lightings
-Main Room and Bar/Waiting Room
-Signage - main East End Market
-Signage - cross street sign
-Signage - on Domu building